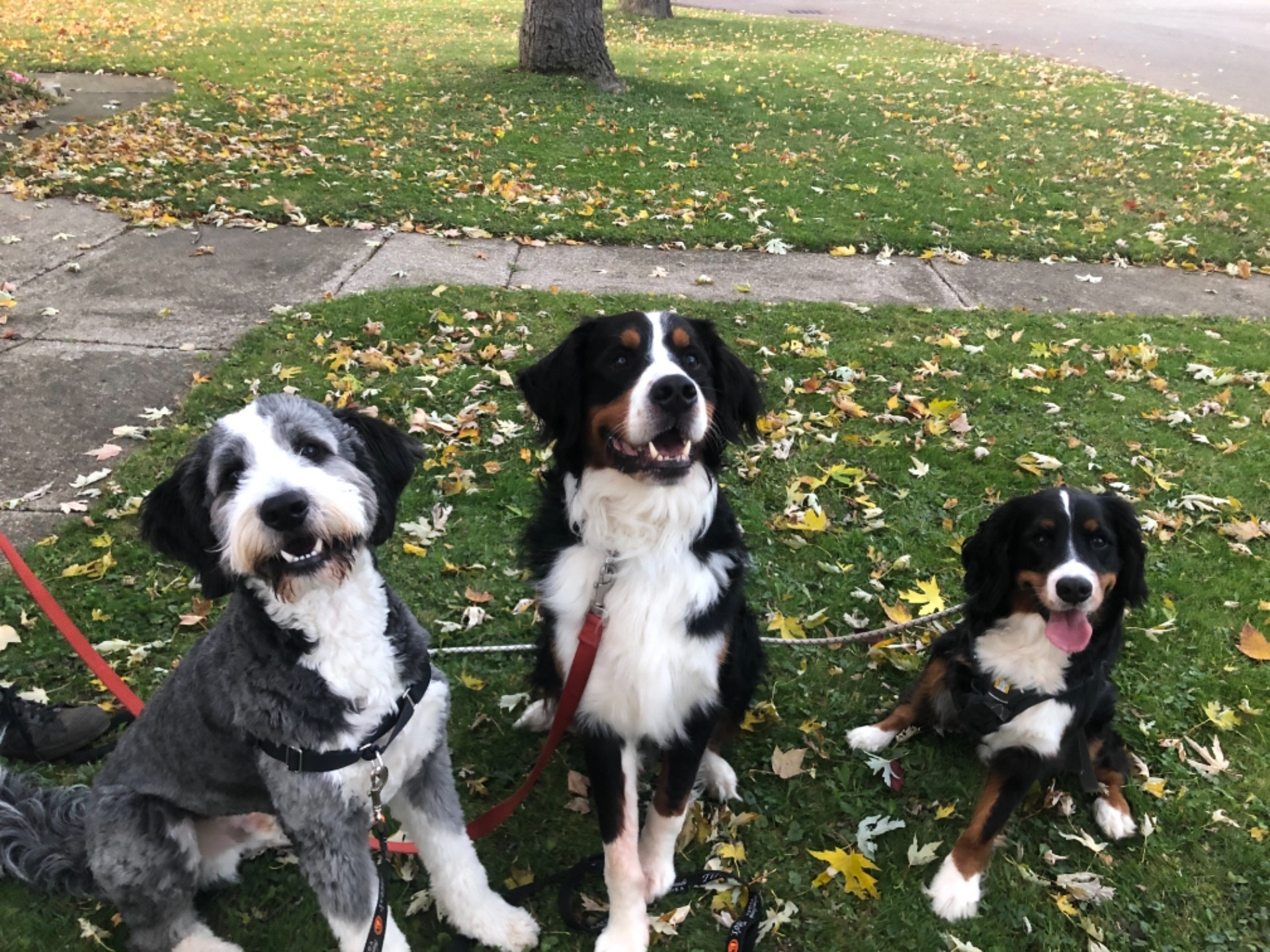 What are private lessons?

Private lessons are one hour lessons where we work on behavior issues, basic commands, or leash walking skills with both dog and pet parent. These lessons are offered in packs rather than one lesson at a time, and will be tailored to your individual needs. This gives you room to work on homework, and offers the opportunity to track the growth between you and your canine companion!


When/Where do private lessons take place/offer?
Private lessons take place at any location that is easiest for you. If this means having the lesson at your house or a park, that works. Private lessons are offered on Tuesday, Thursday, and Saturday. (some covid related restrictions may apply)

Prices:
Private Lessons are sold in packs of either 4 or 6 private, one hour sessions with you and your dog. Lesson packs ensure you and your dog are able to truly grow and learn from the experience, something, we believe, can not happen in an hour.

One dog:
4 private lesson pack - $360
6 private lesson pack - $510

Two dog: (up to 1.5hour lessons)
4 private lesson pack - $680
6 private lesson pack - $950

Dylan's C3 Canine Training also offers a single lesson!
This individual lesson is for existing clients who have completed any packs of lessons!
Single Lesson:
One Dog - $100
Two Dog - $200

E-collar Package:
If you are interested in getting into e-collar work whether it's for basic obedience, behavioral issues, or want to get a solid recall for adventures, this package is for you. It is 5 one-on-one sessions with the first session being an hour and a half to really go over what the e-collar means. During these sessions we go over how the ecollar works and talk about the relationship that comes from this tool. This package also comes with a 30 day follow up after the final lesson.
Price - $750
Deposit of $250 is due at time of scheduling, remaining is due by the end of the sessions.
Zoom/Facetime Sessions
Not located in WNY? Still want to be a part of the pack? Well here at Dylan's C3 Canine Training, LLC we offer zoom/Facetime sessions! These are exactly like private sessions but just not in person.
Price - $75

If you are lost and don't know where to start, consider setting up a consult/ meet and greet so we can sit and talk about what is best for your dog. This meet and greet is between 30min to 1.5hour (depending on how long we talk) at any location. During this time, we will talk further about what is the best path to success with your dog!
Price - $50